WELCOME TO TWELFTH BAPTIST CHURCH

Twelfth Baptist Church Christian Education Ministry
2019 MLK Essay and Poetry Contest
NOVEMBER IS PLEDGE MONTH:
November is pledge month at TBC.
All members should complete a pledge on line or request a
form from a member of our Trustee Ministry or Ushers' Ministry.
Tuesday, November 27th 7:00 P.M. School of the Bible …
Rev. Willie Bodrick, II – Facilitator
Tuesday Evenings
7:00 P.M. – 8:30 P.M. Rev. Willie Bodrick, II – Facilitator
Monday, December 24th 10:30 P.M. Christmas Eve Service …
Monday, December 31st 10:30 P.M. Watchnight Service 10:30 P.M. …
December 1st 7:00 P.M.,
THE STORY OF CHRISTMAS:
Faith Christian Church You are invited to attend
a Scholarship Fund-raiser Concert Saturday,
featuring Gabrielle Goodman, Lance Martin, The Brass Ensemble and others.
See our bulletin board for details.
January 6th 6:00 P.M. Senior Ushers' Candlelight Service …
Sunday, January 13th 4:00 P.M. MLK Convocation …

Tuesday, January 22nd 6:45 P.M. Annual Church Council Meeting …
Sunday, January 27th 1:00 P.M. Annual Church Meeting
PRAYERS REQUESTED:

Pastor Emeritus, Deacon Emerson Brathwaite, Deacon Hozel Murray, Sis. Frances Glenn-Chalmers, Sis. Dorothy Latham, Sis. Estella Jones, Sis. Ruby Bass, Mother Queenie Johnson (mother of Sis. Freda Johnson), Marilyn Dawson (daughter of Sis. Barbara Dawson), Rev. Eleftheria Sidiropoulo (Minister of Counseling, Tremont Temple Baptist Church).
BEREAVED FAMILIES:
Sis. Frances Lawson and Min. Rachel Idowu on the death of their sister and aunt, Anna Pruitt of Chicago, IL. …
Sis. S. Frances Glenn-Chalmers & Family on the death of her mother Mrs. Dorothy Booker of Virginia.
THANK YOU, TBC MEMBERS:
Words cannot describe how grateful I am to have you as a church family. Thank you so much for sowing into my life. I miss home, but I am enjoying learning new things. Lots of Love – The Future Dr. Donnaya Brown.
ANNUAL REPORT NARRATIVES DUE:
in our Central Office by December 16th … Organizations should make an appointment with Sis. Denise Burton to have your annual photograph taken…Please watch personal items at all times in all places.
DECEMBER BIRTHDAYS
Mattie Brantley – Doreatha Brown – Jeanette Calhoun – Edythe Copeland
Elizabeth Crockton – Barbara Dawson – Diane Dujon – Mary H. Fields
Charlotte Harris – Edna N. Little – Warren Montgomery – Christina Parks
Joanne Prince – Myrtle Ruffin – Annette Sailsman – Frances Sims
Jewel Vanderhoop – Marzetta Yancey – Eleanor Webb –
SHOP IN OUR BOOK SHELF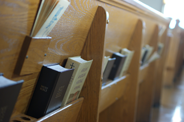 Boxes Cards for Every Occasion – An assortment of Bibles – Bible Tabs
Bible Covers – Spiritual Books – Upper Room (Daily Devotional Guide – Large Print)
Teen Bibles/Youth Bibles – DVD'S of all TBC Major Services
Please leave your A-V requests in Bookshelf.
We are here to respond to your requests
Sis. Stephanie Janey, Coordinator Bookshelf
Sidney H. Burton, Jr., Coordinator A-V Ministry
SUNDAY'S CHRISTIAN EDUCATION MINISTRY
Sunday School Classes begin at 9:30AM. We are looking forward to seeing you and your family.
Please join your age group and Sunday School Teachers in one of
the following locations:
Infants & Toddlers: Paula Price – Ewing Hall
(lower level Main Building)
Elementary School: Grades 1-5 Brianna Forde & Alma Wright
(Shaw Hall)
Middle School: Grades 6-8 Deacon Andrew Henry & Winston Bodrick
(Deaconess Room)
High School: Grades 9-12 Darryl Simpson & Brenda Richardson(142 Warren St.)
Adult: Co-ed Minister Rachel Idowu – (Hester Hall)
Adult: Women Minister Liz Crockton – (Haynes Room)
PENNIES FROM HEAVEN SECOND SUNDAY
Help TBC's College Students pay for Books!
Donate your pennies, nickels, quarters, dollars
VETERANS
BELL, Jr., Clarence W. – BYRON, Oliver L. – CRADDOCK, Allen G.
DAWSON, Charles E. – DAWSON, Mollie – FISHER, Raymond T.
FLOYD, Isiah – GOSS, Donalexander – GREEN, Curley
HUMPHREY, Jimmy – JAMES, Arthur T. – JANEY, II, William H.
JOHNSON, Dorothy – JONES, Clarence J. – LOPEZ, III, Anthony – MURRAY, Hozel E.
NOBLES, Jr., Maurice – NOBLES, Raymond – SPENCER, Rev. Bernard
Tuesday, January 22, 2019 @ 6:45pm
Annual Church Council Meeting …
Sunday, January 27, 2019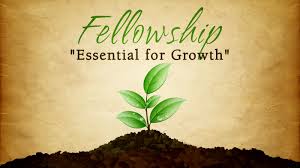 Annual Church Meeting.
YOUTH MINISTRY NEWS:
Coach and the Youth Ministry Team thanks all who assisted in making our 2018 Harvest Fest a success.
The children and were happy to have a a safe and secure venue for the children.
Thank you for your "Radical Hospitality".
DAY OF PRAYER AND FASTING
Pray Until Something Happens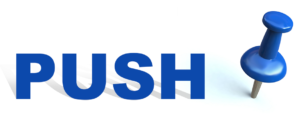 Friday, October 6, 2018 6:00 AM -12:00 Noon – 6:00 PM – 7:00 PM
Call in Prayer line 12:15 PM – 12:45 PM
515-739-1015 Meeting ID 470-706-869
TBC SHEPHERDING MINISTRY

ANNOUNCEMENTS:
MEMORIALS & BEREAVEMENT
Read More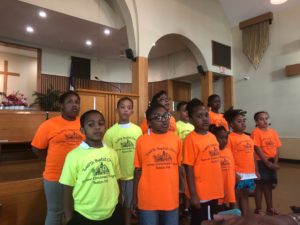 AFTER SCHOOL PROGRAM
SecondAfricanMeetingHouse / Twelfth Baptist Church
A Black Ministerial Alliance of Greater Boston Inc.
Victory Generation After School Program
Monday – Friday from 2 PM until 6 PM
September 6, 2018 – June 18, 2019
Children ages 5-13
Contact us at 617-427-5158
SICK AND SHUT INS Read More
Some meetings and activities are specific to TBC members. Any questions can be addressed to our Central Office @ 617 442 7855
---
LOOKING FOR A MINISTRY ON WHICH TO SERVE?

Audio Visual Ministry is seeking adult members See Bro. Sidney Burton Jr.

Food Pantry is seeking volunteers to pack food on the second and third Tuesdays of the month. See Sis.Dorrit Marshall


Kitchen Ministry is seeking Sunday Morning Cooks. See Sis. Sonia Lawrence for more details.

Senior Ushers' Ministry is seeking new members. See Sis. S. Frances Glenn-Chalmers

Telephone Ministry is seeking volunteers. Contact Sis. Clara Bell if interested.

Transportation Ministry is seeking Sunday Morning Drivers. See Bro. Jay O'Neal for additional details, if interested

We are seeking Junior Ushers…Sis. S. Frances Glenn-Chalmers
OUR MISSION STATEMENT
In view of the Great commission of our
Lord Jesus Christ (Matthew 28:18-20), in thanksgiving for His great love for us,
and in obedience to the Word of God, the mission of Twelfth Baptist Church is:
To extend the love of God to others
through proclaiming the Good News and
providing Christ-centered ministries to meet the temporal needs of the people whom God loves;
To build up the body of Christ through
prayer, fellowship, teaching and exercising our faith; and
To worship God in our corporate and individual lives.