WELCOME TO
TWELFTH BAPTIST CHURCH
"A LIGHT IN THE COMMUNITY"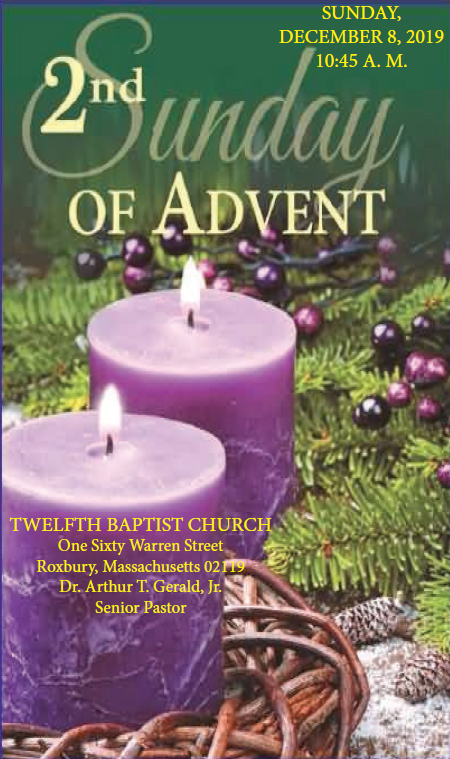 ORDER OF SERVICE
PRAISE
Praise & Worship – Children's Choir Praise Team
The Prelude
Call to Worship in Litany
"Psalm 150"
Congregational – Hymn 197
"Joy To The World"
PRAYER – Bendu David
Prayer Response – The Children's Choir
Choral Selection – The Children's Choir
PRESENTATIONS
Our Visitors – Morgan & Malcolm Wright
Our Thanks to God – Lauren Crockton
Pledges, tithes and Offerings – Hymn 295
"Bless That Wonderful Name of Jesus"
Proclamation of God's Divine Word – Wonbeaker David
"Isaiah 40:1-5"
Choral Selection – The Children's Choir
SERMON – Dr. Joshua Bartholomew
Invitation – Hymn 580
"I Love You Lord Today"
PARTING
The Benediction – Olivia Colas
The Postlude
"LITANY"
LEADER
Praise the Lord. Praise God in His
Sanctuary; Praise Him in His mighty heavens.
PEOPLE:
Praise Him for His acts of power; Praise
Him for His surpassing greatness.
LEADER:
Praise Him with the sounding of the trumpet.
Praise Him with the harp and lyre.
PEOPLE:
Praise Him with timbrel and dancing,
Praise Him with the strings and pipe,
LEADER:
Praise Him with the clash of cymbals,
Praise Him with resounding cymbals.
PEOPLE:
Let everything that has breath praise
the Lord. PRAISE THE LORD!
Litany Leaders
Zoahway Macoley – Myinne Macoley – Raeanna Hayward
Rev. Arthur T. Gerald, Jr. – Senior Pastor
Rev. Willie Bodrick II and Rev. Jeffrey Brown Associate Pastors
Dr. Joshua Bartholomew, Youth Minister
Bro. Jonathan W. Singleton Minister of Music
Ministers in Residence:
Rev. Phillip Ross – Rev. Bernard Spencer – Minister Shirley Adams
Minister Elizabeth Crockton – Minister Rachel Idowu
updated 12/6/2019
…TBC NOTICES…
THANK YOU, TBC MEMBERS:
We wish to thank you for the kind expressions of sympathy extended to us during our time of bereavement. Sister Frances Lawson and Minister Rachel Idowu.
CONTINUED PRAYERS:
Please continue to pray for the following members of our congregation – Deacons Emerson Brathwaite and Hozel Murray; Deaconesses Sharon Keyes, Leoner Woodson and Hazel Stevens; Bro. Clarence and Sis. Wanda Jones; Bro. Tommie Campbell; Sis. Frances
Chalmers; Sis. Delsie Hodgson; Sis. Margaret Hill; Sis. Elaine Morrison; Sis. Anna Ekpenyong; Sis. Diane Dujon; Sis. Carolyn Jones; Sis. Christiana Parks; Sis. Jewel Vanderhoop; Sis. Joyce Callender; Sis. Mary Lue Moore; Bro. Edward Woodson; Bro. Thomas Perry; Mrs. Geraldine
Brown; Ms. Helen Miller; Mr. Roscoe Baker; Mr. Joseph Stephens; Mr. Geoffrey Wiggins; Mr. Donald Woodson; Mr. Maurice Turner (father of Sis. Denise Burton); Rose Liz; Danado Harley; LaQuan Harley; Stephen Harley; and former member Sis. Audrey Anderson.
SCHOOL OF THE BIBLE RESUMES:
Our School of the Bible will resume on Tuesday, December 10th 7:00 P. M. in Hester Hall. The Class will meet December 10 and 17 and then will take a Christmas Break until January 7th. Rev. Bodrick will be teaching.
SAVE THE DATES:
Saturday, December 14th 11:00 A.M. Annual Angel
Tree Celebration;
Friday, December 20th 4:30 P. M. Annual Community
Christmas Party;
Sunday, January 12, 2020 4:00 P. M. Annual MLK , Jr. Convocation;
Tuesday, January 21st 6:45 P.M., Annual Church Council Meeting;
Sunday, January 26th 1:00 P. M. Annual Church Members Meeting.
YOU ARE INVITED:
St. John Missionary Baptist Church, 230 Warren Street, Roxbury, MA invites us to fellowship with them for their Christmas Banquet on Saturday, December 14th, 6:00 P. M. in the Lower Sanctuary of their church, Rev. Art J. Gordan is the scheduled speaker. Contact Sis.
Armie Mikell at 843-214-8775 to RSVP.
YOUNG ADULT AND YOUTH CHOIR REHEARSALS:
In preparation to minister in music on Sunday, December 29th the Youth and Young Adult
Choir will rehearse on Sundays, December 15th and 22nd immediately following our Worship Services.
ORDER YOUR POINSETTIAS NOW:
See any member of Team 13 to order your poinsettias to adorn our Sanctuary for Christmas Sunday, December 22nd. You may have plants placed in honor or in memory of loved
ones. Order Deadline Tuesday, December 17th. Each plant is $7.00.
CHRISTMAS CELEBRATION:
Our Sunday Bible School invites you to a Christmas Celebration on Sunday, December 15th 9:30 A. M. in the Sanctuary. Everyone is invited to attend.
2020 OFFERING ENVELOPES:
The 2020 offering envelopes are now available in Shaw Hall. PLEASE make sure your name is on the box as some number assignments have been changed.
VOLUNTEERS NEEDED:
Our Kitchen Ministry is in need of volunteer cooks for our Sunday meals. Get together with family members, ministry members or friends to plan, cook and serve meals. About 100 meals per Sunday are prepared. Let's keep this vital ministry going! See Sis. Barbara Gibbs or Sis. Sonia Lawrence to sign up.
CHILDREN'S CHOIR NEWS: Our Children's Choir has been invited to participate in a Christmas Concert on Sunday, December 15th 4:30 P. M. at St. Mark Congregational Church, 200 Townsend Street, Dorchester.
BEREAVED FAMILY:
Emmanuel Temple Pentecostal Church on the death of their Pastor, Rev. Kevin Weeks. Services will be held on Saturday, December 14th 11:00 A.M. Visitation and 12:00 Noon Funeral at
Emmanuel Temple, 471 Warren Street, Dorchester, MA.
BEREAVED FAMILY:
Bro. James Pinckney & family on the death of his nephew. Condolences The Pinckney Family,
JUST A REMINDER:
All organizations and ministries 2019 Annual Reports in narrative form are due in the Central Office by Sunday, December 22nd.
ANNUAL CHURCH MEMBERS' MEETING:
Our Annual Church Members' Annual Meeting is scheduled for Sunday, January 26th All members in good standing 17 years of age are eligible to vote during the election of
officers.
… OTHER NOTICES …
IT'S ANNUAL PHOTOGRAPH TIME:
All TBC Ministries and Organizations are urged to make an appointment with Sister Denise Burton for an Annual Photograph for our Annual Reports.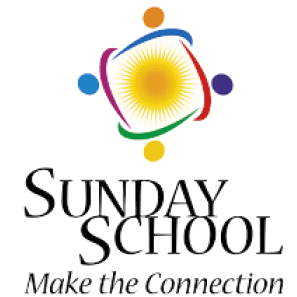 THERE IS A SUNDAY SCHOOL CLASS FOR EVERYONE 9:30 A.M.
NURSERY @ EWING HALL with MS Paula
GRADES 1-5 @ SHAW HALL with Ms. Wright and Ms. Brianna
GRADES 6-8 @ DEACONESS ROOM with Deacon Henry
HIGH SCHOOL – 142 WARREN STREET with Coach and Ms. Richardson
ADULT (WOMEN) @ HAYNES COMMUNITY ROOM,
with Ms. Wier, Min. Crockton, and Mrs. Phillips
ADULT (MEN & WOMEN) @ HESTER HALL
with Min. Idowu, Rev. Spencer, and Min. Jones
MEMBERSHIP PREPARATION @ MILLS ROOM
with Pastor Gerald, Deacon Bartholomew, and Deaconess Stewart
more
NEW FROM OUR FINANCIAL OFFICE:
Third Quarter statements are available. Please speak to Sis. Vera Franklin or leave your name in our Central Office.
GIRL SCOUTS MINISTRY:
Our Girl Scouts Ministry has resumed. The activities are on the 2nd and 4th Saturday of the month at 1:30 P.M. All girls ages 5 and up are invited to join. See Sis. Barbara Gibbs or Sis. Michelle Bernardez for details.
JUST A REMINDER:
Cell phones, pagers, and beepers should be in the off position once you enter the building …
Ladies, please watch your personal items at all times in all places …
Please schedule all meetings through our Central Office to avoid any conflicts …
Food should not be eaten in our Sanctuary or Choir Room.
A REQUEST FROM OUR KITCHEN MINISTRY:
If you would like a take-out meal and have a meeting to attend, PLEASE pick up your meal before going to your meeting.
CHILDREN'S CHOIR:
Our Children's Choir is open to all children ages 4 to 12 The choir rehearses at 10:00 A.M. on Saturdays. See Sis. Linda Brown San Martin or Sis. Brenda Richardson.
HAPPY BIRTHDAY DECEMBER SENIORS
Frances Sims 12/03|Mattie Brantley 12/05|Edna N. Little 12/05|Charlotte Harris 12/06|Mary H. Fields 12/07| Edythe Copeland 12/09|Jewel Vanderhoop 12/09|Doreatha Brown 12/12|Joanne Prince 12/23|Eleanor Webb 12/23|Jeanette Calhoun 12/24|Elizabeth Crockton 12/14|Barbara Dawson 12/24|Christiana Parks 12/24|Warren Montgomery 12/26|Diane Dujon 12/29|Annette Sailsman 12/30|Myrtle Run 12/31
OUR VETERANS
Clarence W. BELL, JR. – Oliver L.BYRON, – Allen G. CRADDOCK, – Charles E. DAWSON, –
Mollie DAWSON, – Isiah FLOYD, – Donalexander GOSS, – Curley GREEN , –
Jimmy HUMPHREY, – Arthur JAMES, – William H.JANEY, II , – Dorothy JOHNSON, – Dorothy –
Clarence J. JONES, – Anthony LOPEZ, III, – Hozel E. MURRAY, – Maurice NOBLES, Jr., –
Raymond NOBLES, – Rev. Bernard SPENCER,
KITCHEN MINISTRY NEWS:
Do you like to cook? Do you and your family or friends like getting together in the kitchen? Then … we need you. Meal preparers are needed for Sundays and an occasional repast. If interested speak to Sis. Sonia Lawrence or Sis. Barbara Gibbs…
WATCH PREVIOUS SUNDAY'S SERVICE ON BOSTON COMMUNITY ACCESS TV
Sunday Evenings – Cable Channel A-23 – or INTERNET – BNNTV.org
WATCH OVER 280 -TBC SERVICES ON – YOUTUBE – "Any Time 24 hours a day.


DVD VIDEO OF TBC SERVICES: – Please leave your A-V requests in Bookshelf. We are here to respond to your requests Sis. Stephanie Janey, Coordinator Bookshelf, Bro. Sidney H. Burton, Jr., Coordinator A-V Ministry
FRIDAY NIGHT PRAYER SERVICE:
DID YOU KNOW? There are TBC members who would LOVE to come to Friday Night Prayer Service, but need a ride to and from their home. If you are willing and able to provide this`service, please leave your name in our Central Office.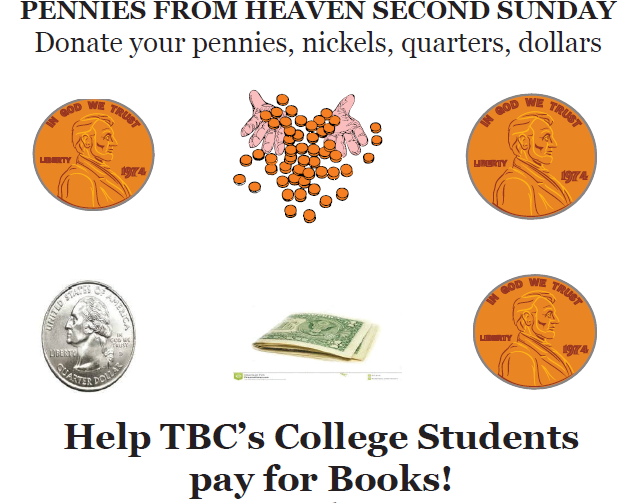 THRIFT SHOP MINISTRY NEWS:
Please support the TBC Thrift Shop by participating in their "Clothing Drive" . They are in desperate need of slightly worn spring and summer clothing – all sizes children, women, and men. the donations can be left in the Central Office during the Thrift Shop's off hours. Please mark bags CLOTHING DRIVE. After the Thrift Shop is replenished a yard sale will be held to give back to the community and our Church family.
AFTER SCHOOL PROGRAM
SecondAfricanMeetingHouse / Twelfth Baptist Church
A Black Ministerial Alliance of Greater Boston Inc.
Victory Generation After School Program
Monday – Friday 2 P.M. until 6:00 P.M.
September 6th through June 17th
Children ages 5 – 13 year of age
Contact us @ 617 427 5158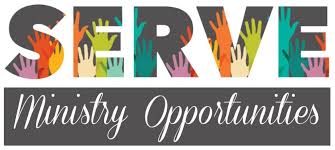 VOLUNTEER NEEDED:
Some of our ministries are in need of volunteers –
Audio Visual Ministry / (A/V) see Brother Sidney Burton;
Senior and Junior Ushers / see Sis. Frances Chalmers;
Kitchen Ministry / see Sis. Sonia Lawrence or Sis. Barbara Gibbs;
Telephone Ministry / see Sis. Clara Bell.
Our Thrift Shop Ministry
is in need of volunteers (male or female)
for Thursdays from 10:00 A.M. until 2:00 P.M.
If interested please contact Sis. Florence Sealy..
Transportation Ministry
see Brother Jay O'Neal; Thrift Shop Ministry see Sis. Florence Sealy; Sunday
OUR MINISTRIES
After School Program – American Sign Language – Audio-Visual -Baby Dedication – Black History Committee – Bookshelf – Chancel Chorale – Chapel Choir – Children's Choir – Children's Nursery – Choral Ensemble – Christian Preschool – Clothes Rack/Thrift Store – Computer Center – Dorcas Ministry – – Exercise Ministry – Flower Ministry – Food Pantry Ministry – Girl Scouts Ministry -Grant Writing – Handbell Choir – Junior Church Ministry – King Solomon Ministry – Kitchen Ministry – Liturgical Dance Ministry – Nurses' Ministry -Prison Ministry – S.A.M.H. Housing – Security Team – Shepherding Ministry – Summer Enrichment Program – Sunday Bible School – Team 13 – P.A.M. – Telephone Ministry – Transportation Ministry – Ushers' Ministry – Visitors' Welcome – Youth Choir
CHURCH FELLOWSHIPS
Churchwomen's Fellowship – Distinguished Brotherhood of Senior Men –
Liberian Fellowship – Men's Fellowship
Senior Citizen's "Swingers" Fellowship – Youth Fellowship
DAY OF PRAYER AND FASTING
Pray Until Something Happens
OUR MISSION STATEMENT
In view of the Great commission of our Lord Jesus Christ
(Matthew 28:18-20),
in thanksgiving for His great love for us,
and in obedience to the Word of God,
the mission of Twelfth Baptist Church is:
To extend the love of God to others
through proclaiming the Good News
and providing Christ-centered ministries
to meet the temporal needs of the people whom God loves;
To build up the body of Christ
through prayer, fellowship, teaching
and exercising our faith; and
To worship God in our corporate and individual lives.
"FRIDAY PRAYER LINE" 515-604-9094
from 12:15pm through 12:45pm
Meeting ID Number: 470-706-869
REVEREND DR. MICHAEL E. HAYNES " CELEBRATION OF LIFE"
Get Program and Watch Video on YouTube ..
" SEE EVENTS / SAVE THE DATES "
Please Note: Some meetings and activities are specific to TBC members and are subject to change.
Any questions can be addressed to our Central Office
@ 617 442 7855 | Fax: 617.442.8784
Other Contacts
Rev. Gerald 617.442.7854 – PreSchool 617.427.0273
After School Program: 617.427.5158