WELCOME TO TWELFTH BAPTIST CHURCH


The Massachusetts Baptist
Deacons and Deaconesses Association
(MBDDA)


Saturday, November 10, 2018 from 12:00 Noon until 3:00 P.M
cordially invites you to their Annual Scholarship Award Luncheon on .
at Messiah Baptist Church, Legion Highway, Brockton, MA.
Tickets for the luncheon are $35.00 per person. For further information, speak to Deaconess Gwendolyn Stewart or Deacon Warren Montgomery.
SUNDAY – VETERANS SUNDAY
November 11, 2018


Baptism,

Children's

Choir




BELL, Jr., Clarence W.
BYRON, Oliver L.
CRADDOCK, Allen G.
DAWSON, Charles E.
DAWSON, Mollie
FISHER, Raymond T.
FLOYD, Isiah
GOSS, Donalexander
GREEN, Curley
HUMPHREY, Jimmy
JAMES, Arthur T.
JANEY, II, William H.
JOHNSON, Dorothy
JONES, Clarence J.
LOPEZ, III, Anthony
MURRAY, Hozel E.
NOBLES, Jr., Maurice
NOBLES, Raymond
SPENCER, Rev. Bernard
Monday, November 12th
VETERANS' DAY OBSERVED
PreSchool, After School and Central Office closed … Friday-Sunday,

WOMEN'S WEEKEND
Friday – Sunday, November 16th – 18th

Friday, November 16, 2018
7:00 P. M. – 8:00 P.M. – Prayer Service
Saturday, November 17, 2018 1:00 P. M.
Theatrical Presentation by
The Bible Women's Project
$20.00 per person (Appetizers Included)
Sunday, November 18, 2018
10:45 A.M. Worship Service
Rev. Laura Reyes, Guest Preacher
Pastor, United Baptist Church, Jamaica Plain
SCHOOL OF THE BIBLE
Tuesday, November 13th 7:00 P. M. – 8:30 P.M
Rev. Willie Bodrick, II – Facilitator
Tuesday Evenings
7:00 P.M. – 8:30 P.M.
Rev. Willie Bodrick, II – Facilitator
NOVEMBER IS PLEDGE MONTH:
November is pledge month at TBC.
All members should complete a pledge on line or request a
form from a member of our Trustee Ministry or Ushers' Ministry.
December 1st 7:00 P.M.,
THE STORY OF CHRISTMAS:
Faith Christian Church You are invited to at-
tend a Scholarship Fund-raiser Concert Saturday,
featuring Gabrielle Goodman, Lance Martin, The Brass Ensemble and others.
See our bulletin board for details.
Tuesday, January 22, 2019 @ 6:45pm
Annual Church Council Meeting ...
Sunday, January 27, 2019
Annual Church Meeting.
THANK YOU, TBC MEMBERS:

I wish to thank TBC members for the prayers. cards, support, and love shown to me during my recent medical episode.
I am getting better and stronger everyday and hope to be back soon. Our God is AWESOME. Deacon Emerson Brathwaite…
Zena Brown and family wishes to extend sincere appreciation and heartfelt thanks to the entire Twelfth Baptist Church membership for the cards,
phone calls and other expressions of sympathy extended to them a! er the passing of her grandmother, Julia Hadley.
"The many visitations by ministers and deacons for communion and prayers over many years were a source of comfort not just to her,
but also to the family were appreciated as well…
"thank you for the prayers, cards, calls and support during our recent bereavement. The Pitter and Brathwaite Family
YOUTH MINISTRY NEWS:
Coach and the Youth Ministry Team thanks all who assisted in making our 2018 Harvest Fest a success.
The children and were happy to have a a safe and secure venue for the children.
Thank you for your "Radical Hospitality".
DAY OF PRAYER AND FASTING
Pray Until Something Happens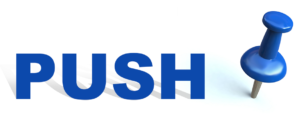 Friday, October 6, 2018 6:00 AM -12:00 Noon – 6:00 PM – 7:00 PM
Call in Prayer line 12:15 PM – 12:45 PM
515-739-1015 Meeting ID 470-706-869
TBC SHEPHERDING MINISTRY

ANNOUNCEMENTS:
MEMORIALS & BEREAVEMENT
Read More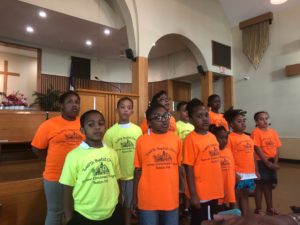 AFTER SCHOOL PROGRAM
SecondAfricanMeetingHouse / Twelfth Baptist Church
A Black Ministerial Alliance of Greater Boston Inc.
Victory Generation After School Program
Monday – Friday from 2 PM until 6 PM
September 6, 2018 – June 18, 2019
Children ages 5-13
Contact us at 617-427-5158
SICK AND SHUT INS Read More
Some meetings and activities are specific to TBC members. Any questions can be addressed to our Central Office @ 617 442 7855
---
LOOKING FOR A MINISTRY ON WHICH TO SERVE?

Audio Visual Ministry is seeking adult members See Bro. Sidney Burton Jr.

Food Pantry is seeking volunteers to pack food on the second and third Tuesdays of the month. See Sis.Dorrit Marshall


Kitchen Ministry is seeking Sunday Morning Cooks. See Sis. Sonia Lawrence for more details.

Senior Ushers' Ministry is seeking new members. See Sis. S. Frances Glenn-Chalmers

Telephone Ministry is seeking volunteers. Contact Sis. Clara Bell if interested.

Transportation Ministry is seeking Sunday Morning Drivers. See Bro. Jay O'Neal for additional details, if interested

We are seeking Junior Ushers…Sis. S. Frances Glenn-Chalmers
OUR MISSION STATEMENT
In view of the Great commission of our
Lord Jesus Christ (Matthew 28:18-20), in thanksgiving for His great love for us,
and in obedience to the Word of God, the mission of Twelfth Baptist Church is:
To extend the love of God to others
through proclaiming the Good News and
providing Christ-centered ministries to meet the temporal needs of the people whom God loves;
To build up the body of Christ through
prayer, fellowship, teaching and exercising our faith; and
To worship God in our corporate and individual lives.