WELCOME TO TWELFTH BAPTIST CHURCH
PRAYERS REQUESTED:
Sis. Ruby Bass – Sis. Vedalyn Chambers – Frances Chalmers and Bro. Emerson Brathwaite
SAVE THE DATES:
Sunday October 21, 2018 @ 3:30pm – CONCERT EXTRAVAGANZA – King Solomon Ministry Annual Concert

Featuring: Jonathan Singleton – Branches Steel Orchestra – Denise Washington (Poetry) – Mildred Powers
Glendra Powe – Linda Brown San-Martin – Woodson Family Singspiration
Admission Donation $10.00 in advance or are door
Tuesday, October 23 6:45 P.M. Church Council



Saturday, October 27th Boston Southwest Fall Meeting
Sunday, October 28th 1:00 P.M. Church Members Meeting
Sunday, October 28, 2018 3:00 P. M. BENEFIT CONCERT: City Strings United,
Sis. Bithyah Israel director, invites you to a Cello Benefit Concert on Sunday, October 28, 2018 3:00 P. M. at Old South Church, 645 Boylston Street, Boston, MA – Copley T Stop.
Wednesday, October 31, 2018 5:00 P. M. until 7:00PM.
ANNUAL HARVEST FEST

Donations and adult help needed for our Annual Harvest Fest (a Christian Alternative to Halloween)
scheduled for No candy with peanuts PLEASE. Decorators, set-up, clean-up, game coordinators, kitchen help needed.
Please speak to "Coach" Simpson.
Sunday, November 4th 4:00 P.M. African Choir Concert
Saturday, November 10, 2018 from 12:00 Noon until 3:00 P.M
The Massachusetts Baptist Deacons and Deaconesses Association (MBDDA)
cordially invites you to their Annual Scholarship Award Luncheon on .
at Messiah Baptist Church, Legion Highway, Brockton, MA.
Tickets for the luncheon are $35.00 per person. For further information, speak to Deaconess Gwendolyn Stewart or Deacon Warren Montgomery.
Tuesday, November Mid Term Election Day

Monday, November 12th Veterans' Day observed (After School, PreSchool and Central Office Closed)

Friday – Sunday, November 16th – 18th Women's Weekend.
THANK YOU, TBC MEMBERS:
Claudia DePass-Walker (niece of Sis. Myrtle Creary) thanks you for the cards and prayers
.
Tuesday Evenings
7:00 P.M. – 8:30 P.M.
Rev. Willie Bodrick, II – Facilitator
DEACONESS COMMISSIONING
TWELFTH BAPTIST CHURCH
ONE SIXTY WARREN STREET
ROXBURY, MASSACHUSETTS 02119
SUNDAY, SEPTEMBER 30, 2018

A DAY OF PRAYER AND FASTING
Pray Until Something Happens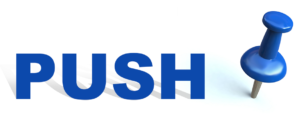 Friday, October 6, 2018 6:00 AM -12:00 Noon – 6:00 PM – 7:00 PM
Call in Prayer line 12:15 PM – 12:45 PM
515-739-1015 Meeting ID 470-706-869
TBC SHEPHERDING MINISTRY

ANNOUNCEMENTS:
MEMORIALS & BEREAVEMENT
Read More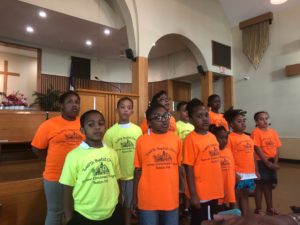 AFTER SCHOOL PROGRAM
SecondAfricanMeetingHouse / TwelfthBaptistChurch
A Black Ministerial Alliance of Greater Boston Inc.
Victory Generation After School Program
Monday – Friday from 2 PM until 6 PM
September 6, 2018 – June 18, 2019
Children ages 5-13
Contact us at 617-427-5158
SICK AND SHUT INS Read More
Some meetings and activities are specific to TBC members. Any questions can be addressed to our Central Office @ 617 442 7855
---
LOOKING FOR A MINISTRY ON WHICH TO SERVE?

Audio Visual Ministry is seeking adult members See Bro. Sidney Burton Jr.

Food Pantry is seeking volunteers to pack food on the second and third Tuesdays of the month. See Sis.Dorrit Marshall


Kitchen Ministry is seeking Sunday Morning Cooks. See Sis. Sonia Lawrence for more details.

Senior Ushers' Ministry is seeking new members. See Sis. S. Frances Glenn-Chalmers

Telephone Ministry is seeking volunteers. Contact Sis. Clara Bell if interested.

Transportation Ministry is seeking Sunday Morning Drivers. See Bro. Jay O'Neal for additional details, if interested

We are seeking Junior Ushers…Sis. S. Frances Glenn-Chalmers