WELCOME TO TWELFTH BAPTIST CHURCH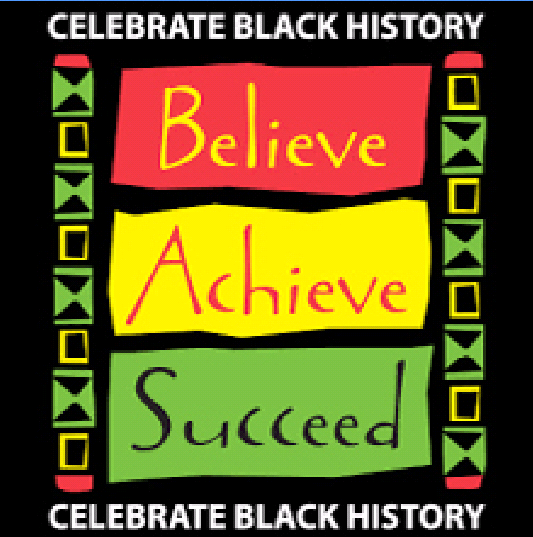 CELEBRATING OUR HERITAGE IN CHRIST
African-American History Month
10:45 A.M. February 16, 2020
SINGSPIRATION AND PRAISE
Prelude
Call to Worship – Rev. Jeffrey L. Brown
OPENING CONGREGATIONAL – Hymn 547
"Lift Him Up"
MORNING PRAYER – Minister Elizabeth Crockton
CHORAL SELECTION – The Ensemble
"I've Been 'buked"
RECOGNITION OF VISITORS – Minister Rachel Idowu
PRESENTATION OF TITHES, OFFERINGS & PLEDGES
BLESSING OF OFFERINGS Minister Shirley Adams
OFFERTORY – Hymn 418
"We'll Understand it Better By and By"
PROCLAMATION OF THE WORD – Minister Ronald Jones
CHORAL SELECTION – The Ensemble
"Rocka My Soul"
SERMON – Dr. Joshua Bartholomew
INVITATION TO CHRISTIAN COMMITMENT -Hymn 380
"Trust and Obey"
BENEDICTION – Rev. Jeffrey L. Brown
POSTLUDE
Rev. Arthur T. Gerald, Jr. – Senior Pastor
Rev. Willie Bodrick II and Rev. Jeffrey Brown Associate Pastors
Dr. Joshua Bartholomew, Youth Minister
Bro. Jonathan W. Singleton Minister of Music
Ministers in Residence:
Rev. Phillip Ross – Rev. Bernard Spencer – Minister Shirley Adams
Minister Elizabeth Crockton – Minister Rachel Idowu
updated 2/16/2020
…TBC NOTICES…
THANK YOU, TBC MEMBERS: We wish to thank you for the many cards, hugs, prayers, care and comfort receive upon the passing of our beloved Aunt, Ginny. Her homegoing celebration befitted the beautiful, loving, strong trailblazer she was leaving the family with a wonderful legacy and very big shoes to fill. Prayerfully with much love, appreciation and God's blessings! The Tabb Family.
PRAYERS REQUESTED: Rev. Bernard Spencer; Deacons Emerson Brathwaite & Hozel Murray; Deaconesses Sharon Keyes, Leoner Woodson & Hazel Stevens; Sis. Delsie Hodgson; Sis. Barbara Dawson; Sis. Elaine Morrison; Sis. Anna Ekpenyong; Sis. Diane Dujon; Sis. Deloris Rodriguez; Sis. Carolyn Jones; Sis. Christiana Parks; Sis. Mary Lue Moore; Sis. Jewel Vanderhoop; Sis. Mary Dennis; Sis. Shawn O'Neal; Sis. Eleanor Webb; Sis. Monica Wright;Sis. Renee Simmons; Sis. Leoney Wright; Bro. Edward Woodson; Bro. Thomas Perry; Bro. William (Skip) Janey; Bro. Daniel Watson; Mrs. Gertrude Brown; Ms. Helen Miller; Mr. Roscoe Baker.; Mother Queenie Johnson; Sis. Cyndi Johnson; and Mrs. Luegenia Allen (mother of Min. Ronald Jones); Kaidi Grant (sister of City Councilor Kim Janey); Sandra Sealy, sister-in-law of Sis. Florence Sealy.
SICK AND SHUT IN UPDATE: Sis. Christiana Parks has been transferred to a Healthcare | Sis. Mary Lue Moore is home recuperating from eye surgery | Sis. Leoney Wright had a fall and broke her ankle is recovering at home | Ms. Kaidi Grant (sister of City Councilor Kim Janey recuperating at home after hospitalization for bleeding on the brain.
LOVE IN ACTION: Once again, our Churchwomen will meet, pack and send Love gifts to our college students and active military personnel. We will pack and ship the packages on Saturday, February 22nd. No liquids, chocolates or peanuts, PLEASE! Popcorn, pretzels, potato chips, hard candy, thumb drives, post-its, highlighters, devotionals, blank CD's soap, lotion, miniature flashlights, batteries. Donations can be dropped off to the Central Office. PARENTS, GRANDPARENTS, CAREGIVERS we need your child's (children's) MAILING addresses.
YOUNG ADULT/ YOUTH CHOIR: The next choir rehearsal will be on Sunday, February 16th after our morning worship service. The choir is scheduled to minister in music on Sunday, February 24th
SAVE THE DATES:
Thursday, April 16th 6:45 P.M. Church Council;
Sunday, April 19th 3:00 P.M. Annual Piano Summit;
Saturday, May 2nd 10:00 A.M. PreSchool Prayer Breakfast;
Sunday, May 31st, 3:00 P. M. First TBC Diaconate Day;
Saturday, June 6th 12:00 Annual Churchwomen's High Tea;
Friday, June 12th 2:30 P. M. PreSchool Graduation.
SCHOOL OF THE BIBLE: Our School of the Bible will be in session on Thursday, March 20th 7:00 P.M. – 8:30 P.M.
FEBRUARY: American Heart Month/Women & Heath Disease. What is American Heart Month? American Heart Month, a federally designated event , is an ideal time to remind Americans to focus on their hearts and encourage them to get their families, friends and communities involved. Traditionally the month of February is the month for lovers and all things heart related. February also reminds to to take of our heart. it is American Heart Month. The annual celebration began in 1963 to encourage Americans to join the battle against heart disease.
2019 Financial Statements, 2019, Annual Reports and 2020 Offering Envelopes are available in Shaw Hall. Please stop by and pick up yours.
VOLUNTEERS NEEDED: Due to the illnesses of several staff members, our After School Program is in need of volunteers for the next few weeks. If you have any time between 7:30 A.M. – 6:00 P.M. this week or 2:00 P.M. – 6:00 P.M. the following weeks, please speak to Coach Simpson or Sis. Henrietta Gerald.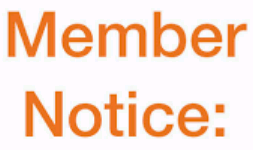 TO ALL TBC MEMBERS: On January 26, 2020 at our Annual Church Meeting Pastor Arthur T. Gerald, ,Jr. announced his retirement effective December 31, 2020. With that being said, according to our church by-laws, Article VI; Section 1 Election – upon a vacancy, a Pastoral Search Ministry shall be nominated by the Church Council, consisting of eleven (11) members – two (2) from the Deacons' Ministry, two (2) from the Deaconess' Ministry, two (2) from the Trustees' Ministry. To complete the beginning process, the Pastoral Search Committee (PSM) the church will nominate " (5) members-at-large to complete the total of eleven (11). We are asking that you, the TBC members, nominate any TBC member, in good standing, whom you believe could serve on the PSM. All nominees' names are to be placed in the box located in our Central Once. All names should be placed in the box no later than 5:00 P. M. Friday, February 28, 2020. Thank you for your assistance in this process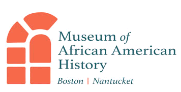 FREE ADMISSION FOR ALL: In recognition of Black History Month, the Red Sox Foundation are partnering with the Museum of Africa American History in Boston to provide free admission and tours for all visitors from February 14 to 22, coinciding with school vacation week in the city. The museum is currently showing two exhibits: "Jazz Greats: Photographs from the Bank of America Collection" & "Jazz Scene in Boston: Telling the Local Story." Additional information about current museum exhibits and hours can be found by visiting maah.org. The hours 10:00 A.M. – 4:00 P.M., 46 Joy Street, Boston 617-725-0022.
Black History Month "African Americans and the Vote"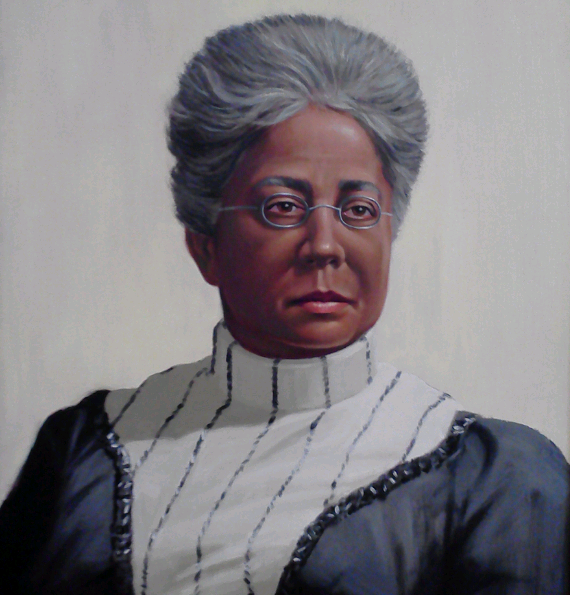 Josephine St. Pierre Ruffin (1842-1924) – Josephine St. Pierre Ruffin was an African-American publisher, journalist, civil rights leader, suffragist, and editor of the Women's Era, the first national newspaper published by and for African-American women. The Women's Era Newspaper promoted interracial activities and called on black women to demand increased rights for their race… more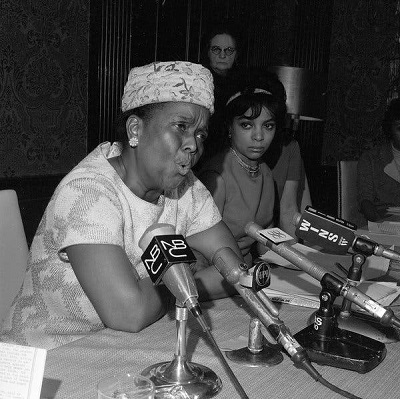 Ella Josephine Baker (1903-1986) Two thousand twenty marks the 150th Anniversary of the Fifteenth Amendment (1870) which gave the right of black men to vote following the Civil War. This year's Black History Month theme recognizes the struggle for voting rights among both black men and women throughout American history…. that impact our lives. To be counted, we must be heard…. more
… OTHER NOTICES …
ANNUAL REPORT 2019 – Read and or download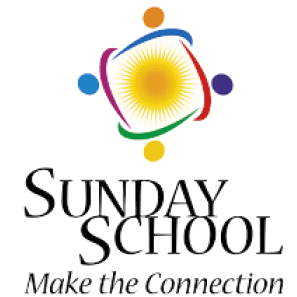 THERE IS A SUNDAY SCHOOL CLASS FOR EVERYONE 9:30 A.M.
NURSERY @ EWING HALL with MS Paula
GRADES 1-5 @ SHAW HALL with Ms. Wright and Ms. Brianna
GRADES 6-8 @ DEACONESS ROOM with Deacon Henry
HIGH SCHOOL – 142 WARREN STREET with Coach and Ms. Richardson
ADULT (WOMEN) @ HAYNES COMMUNITY ROOM,
with Ms. Wier, Min. Crockton, and Mrs. Phillips
ADULT (MEN & WOMEN) @ HESTER HALL
with Min. Idowu, Rev. Spencer, and Min. Jones
MEMBERSHIP PREPARATION @ MILLS ROOM
with Pastor Gerald, Deacon Bartholomew, and Deaconess Stewart
more
A REQUEST FROM OUR KITCHEN MINISTRY:
If you would like a take-out meal and have a meeting to attend, PLEASE pick up your meal before going to your meeting.
CHILDREN'S CHOIR:
Our Children's Choir is open to all children ages 4 to 12 The choir rehearses at 10:00 A.M. on Saturdays. See Sis. Linda Brown San Martin or Sis. Brenda Richardson.
OUR VETERANS
Clarence W. BELL, JR. – Oliver L.BYRON, – Allen G. CRADDOCK, – Charles E. DAWSON, –
Mollie DAWSON, – Isiah FLOYD, – Donalexander GOSS, – Curley GREEN , –
Jimmy HUMPHREY, – Arthur JAMES, – William H.JANEY, II , – Dorothy JOHNSON, – Dorothy –
Clarence J. JONES, – Anthony LOPEZ, III, – Hozel E. MURRAY, – Maurice NOBLES, Jr., –
Raymond NOBLES, – Rev. Bernard SPENCER,
KITCHEN MINISTRY NEWS:
Do you like to cook? Do you and your family or friends like getting together in the kitchen? Then … we need you. Meal preparers are needed for Sundays and an occasional repast. If interested speak to Sis. Sonia Lawrence or Sis. Barbara Gibbs…
WATCH PREVIOUS SUNDAY'S SERVICE ON BOSTON COMMUNITY ACCESS TV
Sunday Evenings – Cable Channel A-23 – or INTERNET – BNNTV.org
WATCH OVER 280 -TBC SERVICES ON – YOUTUBE – "Any Time 24 hours a day.


DVD VIDEO OF TBC SERVICES: – Please leave your A-V requests in Bookshelf. We are here to respond to your requests Sis. Stephanie Janey, Coordinator Bookshelf, Bro. Sidney H. Burton, Jr., Coordinator A-V Ministry
FRIDAY NIGHT PRAYER SERVICE:
DID YOU KNOW? There are TBC members who would LOVE to come to Friday Night Prayer Service, but need a ride to and from their home. If you are willing and able to provide this`service, please leave your name in our Central Office.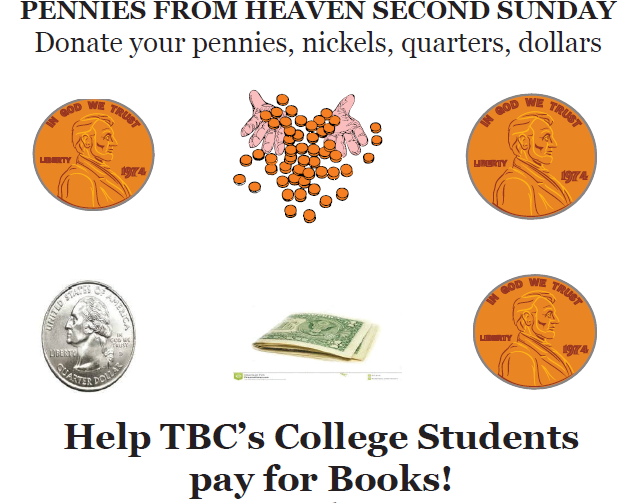 THRIFT SHOP MINISTRY NEWS:
Please support the TBC Thrift Shop by participating in their "Clothing Drive" . They are in desperate need of slightly worn spring and summer clothing – all sizes children, women, and men. the donations can be left in the Central Office during the Thrift Shop's off hours. Please mark bags CLOTHING DRIVE. After the Thrift Shop is replenished a yard sale will be held to give back to the community and our Church family.
AFTER SCHOOL PROGRAM
SecondAfricanMeetingHouse / Twelfth Baptist Church
A Black Ministerial Alliance of Greater Boston Inc.
Victory Generation After School Program
Monday – Friday 2 P.M. until 6:00 P.M.
September 6th through June 17th
Children ages 5 – 13 year of age
Contact us @ 617 427 5158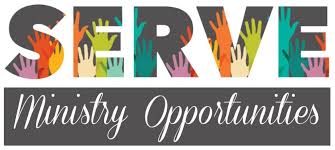 VOLUNTEER NEEDED:
Some of our ministries are in need of volunteers –
Audio Visual Ministry / (A/V) see Brother Sidney Burton;
Senior and Junior Ushers / see Sis. Frances Chalmers;
Kitchen Ministry / see Sis. Sonia Lawrence or Sis. Barbara Gibbs;
Telephone Ministry / see Sis. Clara Bell.
Our Thrift Shop Ministry
is in need of volunteers (male or female)
for Thursdays from 10:00 A.M. until 2:00 P.M.
If interested please contact Sis. Florence Sealy..
Transportation Ministry
see Brother Jay O'Neal; Thrift Shop Ministry see Sis. Florence Sealy; Sunday
OUR MINISTRIES
After School Program – American Sign Language – Audio-Visual -Baby Dedication – Black History Committee – Bookshelf – Chancel Chorale – Chapel Choir – Children's Choir – Children's Nursery – Choral Ensemble – Christian Preschool – Clothes Rack/Thrift Store – Computer Center – Dorcas Ministry – – Exercise Ministry – Flower Ministry – Food Pantry Ministry – Girl Scouts Ministry -Grant Writing – Handbell Choir – Junior Church Ministry – King Solomon Ministry – Kitchen Ministry – Liturgical Dance Ministry – Nurses' Ministry -Prison Ministry – S.A.M.H. Housing – Security Team – Shepherding Ministry – Summer Enrichment Program – Sunday Bible School – Team 13 – P.A.M. – Telephone Ministry – Transportation Ministry – Ushers' Ministry – Visitors' Welcome – Youth Choir
CHURCH FELLOWSHIPS
Churchwomen's Fellowship – Distinguished Brotherhood of Senior Men –
Liberian Fellowship – Men's Fellowship
Senior Citizen's "Swingers" Fellowship – Youth Fellowship
DAY OF PRAYER AND FASTING
Pray Until Something Happens
OUR MISSION STATEMENT
In view of the Great commission of our Lord Jesus Christ
(Matthew 28:18-20),
in thanksgiving for His great love for us,
and in obedience to the Word of God,
the mission of Twelfth Baptist Church is:
To extend the love of God to others
through proclaiming the Good News
and providing Christ-centered ministries
to meet the temporal needs of the people whom God loves;
To build up the body of Christ
through prayer, fellowship, teaching
and exercising our faith; and
To worship God in our corporate and individual lives.
"FRIDAY PRAYER LINE" 515-604-9094
from 12:15pm through 12:45pm
Meeting ID Number: 470-706-869
REVEREND DR. MICHAEL E. HAYNES " CELEBRATION OF LIFE"
Get Program and Watch Video on YouTube ..
" SEE EVENTS / SAVE THE DATES "
Please Note: Some meetings and activities are specific to TBC members and are subject to change.
Any questions can be addressed to our Central Office
@ 617 442 7855 | Fax: 617.442.8784
Other Contacts
Rev. Gerald 617.442.7854 – PreSchool 617.427.0273
After School Program: 617.427.5158