WELCOME TO
TWELFTH BAPTIST CHURCH
Sunday – January 13, 2019
"His Truth Is Marching On"
CALL TO WORSHIP IN LITANY
Psalm 121
 LEADER: I will lift up mine eyes unto the hills, from whence cometh my help
PEOPLE My help cometh from the LORD, which made heaven and earth.
LEADER: He will not suffer thy foot to be moved He that keepeth thee will not slumber.
PEOPLE: Behold, He that keepeth Israel shall neither slumber nor sleep
LEADER: The LORD is thy keep; the LORD is thy shade upon thy right hand.
PEOPLE The sun shall not smite thee by day, nor the moon by night.
LEADER: The LORD shall preserve thee from all evil; He shall preserve thy soul.
PEOPLE: The LORD shall preserve thy going out and thy coming in from this time forth, and even for ever more.

Litany Leaders: Olivia Colas, Wonbeaker David, Azariah Harley-Long, Lorraine Colas
ANNUAL
MARTIN LUTHER KING, JR.
CONVOCATION

SUNDAY, JANUARY 13, 2019 4:00 P. M.
CONVOCATION SPEAKER
Suffolk County District Attorney, Honorable Rachael Rollins
Dr. Arthur T. Gerald, Jr. – Senior Pastor
Dr. Michael E. Haynes – Pastor Emeritus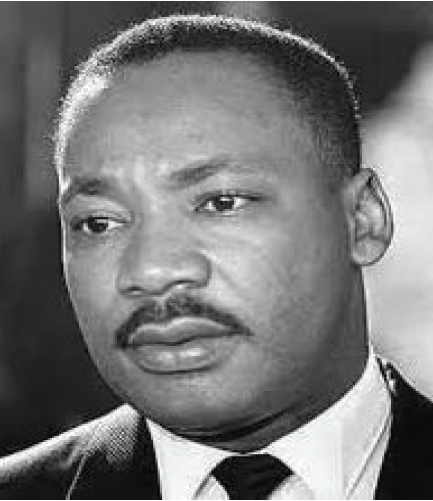 at
Historic TWELFTH BAPTIST CHURCH
Dr. King's Boston "Home" Church
Tuesday January 15, 2019 7:00 P.M. – 8:30 P.M. –  REV. WILLIE BODRICK, II – Facilitator
Tuesday, January 22nd 6:45 P.M. Annual Church Council Meeting …
Saturday, January 26, 2019
CHURCHWOMEN'S MEETING AND CHRISTMAS FELLOWSHIP: Plan now to attend our regularly scheduled meeting and Christmas Fellowship on Saturday, January 26th. Bring a gift (not more than $25 for the Yankee Swap and something for pot blessed. See Sis. Paula Henry for details.
Sunday, January 27th 1:00 P.M. Annual Church Meeting
"TBC NEWS"
THANK YOU, TBC MEMBERS:
I wish to thank you for all the prayers and bereavement cards I received at the passing of my sister, Anna Pruitt. Sis. Frances Lawson … Thank you for the many prayers, cards and calls
I have received during my hospitalization and rehabilitation. I am slowing recovering and trusting the Lord for my recovery. Deacon Emerson Brathwaite….We take this opportunity to say "Thank You to our Pastor, Rev. Arthur T. Gerald, Jr. and Associate Pastor, Rev. Willie Bodrick, II for all the love and support you provide to us. We are grateful to all the members
and friends for your presence at our Annual Candlelight Sermon. A special thanks to Team 13 for your support. We love each of you. Agape The Senior Ushers.
PRAYERS REQUESTED:
Pastor Emeritus Michael E. Haynes
Deacon Emerson Brathwaite
Deacon Hozel Murray
Deaconess Leoner Woodson
Bro. Anthony Grant
Bro. Lester V. Williams
Sis. Beulah Gibbs
Sis. Estella Jones
Sis. Marilyn Dawson
Sis. Naomi Jackson
SICK AND SHUT IN UPDATE:
Bro. Anthony Grant recovering from knee surgery.
Bro. Lester Williams recuperating from a kidney transplant.
BEREAVED FAMILIES:
Rev. Bernard Spencer: and family on the death of his aunt, Marian Spencer of Virginia and his
father Rev. Thompson of Philadelphia. Condolences The Spencer Family.
The Latham Family: on the recent passing of Our Sister Dorothy Latham long time Choir leader in our music ministry department.
CALENDARS: HISTORIC CALENDARS FOR SALE:  
Our Black History Ministry has compiled a TBC Pastoral Historical Calendar. See Sis. Marcella Dix Brown to purchase one. These are keepsakes! – cost $15 order in central office.
FINANCIAL OFFICE REQUEST: Please do not take numbered envelopes if you have not been assigned a number. If you have removed numbered envelopes for 2019, PLEASE return the envelopes to the table in Shaw Hall. See Sis. Vera Franklin if you are a member and do not have assigned envelopes. Thank you.
GIRL SCOUTS NEWS: Our Girl Scouts will be selling cookies beginning today, after service. Why not purchase a box to help support this ministry?
KITCHEN MINISTRY NEWS: In order to accommodate the Greater
Boston Ushers' Association nursing home Christmas outreach, take
out dinners only today. If you would like to remain to eat please go
to the Mills Room after getting your meal. Thank you.
OFFERING ENVELOPES: The 2019 Offering envelopes are available in Shaw Hall immediately following our Worship Service.
TRUSTEE MINISTRY NEWS:
The Trustee Ministry gratefully acknowledge donations to TBC from Senior Ushers -$500.00, TBC Women's Ministry – $1,000.00, King Solomon Ministry – $2.500.00 and $500.00 from Ethel Warren (daughter of Sis. Mildred Colmes and sister of Sis. Marva Cox).
FRIDAY NIGHT PRAYER SERVICE:
DID YOU KNOW? There are TBC members who would LOVE to come to Friday Night Prayer Service, but need a ride to and from their home. If you are willing and able to provide this`service, please leave your name in our Central Office.
JANUARY BIRTHDAYS:

Barbara Brown – Beryl Greaves – Carmen Fields – Charles Smith – Dorrit Marshall – Edwin K Wright – Florence Sealy – Grace Ford-Locker – Hozel E. Murray – James Rodgers – Jennie E. Brathwaite – Lillian Daltry – Linda Brown San Martin – Mary E. Britton – Mildred Rogers – Norris Cornish – Renee Bigaud-Young – Shirley Johnson – Yvonne Thompson – Wanda Jones
SHOP IN OUR BOOK SHELF: Boxed Cards for Every Occasion – An assortment of Bibles – Bible Tabs – Bible Covers – Spiritual Books – Upper Room (Daily Devotional Guide – Large Print) – Teen Bibles/Youth Bibles – DVD'S of all TBC Service Videos –
Please leave your A-V requests in Bookshelf. We are here to respond to your requests Sis. Stephanie Janey, Coordinator Bookshelf
Sidney H. Burton, Jr., Coordinator A-V Ministry
SUNDAY'S CHRISTIAN EDUCATION MINISTRY:
Sunday School Classes begin at 9:30AM. We are looking forward to seeing you and your family.
Please join your age group and Sunday School Teachers in one of
the following locations:
Infants & Toddlers: Paula Price – Ewing Hall
(lower level Main Building)
Elementary School: Grades 1-5 Brianna Forde & Alma Wright
(Shaw Hall)
Middle School: Grades 6-8 Deacon Andrew Henry & Winston Bodrick
(Deaconess Room)
High School: Grades 9-12 Darryl Simpson & Brenda Richardson(142 Warren St.)
Adult: Co-ed Minister Rachel Idowu – (Hester Hall)
Adult: Women Minister Liz Crockton – (Haynes Room)
PENNIES FROM HEAVEN SECOND SUNDAY:
Help TBC's College Students pay for Books!
Donate your pennies, nickels, quarters, dollars
VETERANS:
BELL, Jr., Clarence W. – BYRON, Oliver L. – CRADDOCK, Allen G.
DAWSON, Charles E. – DAWSON, Mollie – FISHER, Raymond T.
FLOYD, Isiah – GOSS, Donalexander – GREEN, Curley
HUMPHREY, Jimmy – JAMES, Arthur T. – JANEY, II, William H.
JOHNSON, Dorothy – JONES, Clarence J. – LOPEZ, III, Anthony – MURRAY, Hozel E.
NOBLES, Jr., Maurice – NOBLES, Raymond – SPENCER, Rev. Bernard
DAY OF PRAYER AND FASTING
Pray Until Something Happens
TBC SHEPHERDING MINISTRY
AFTER SCHOOL PROGRAM
SecondAfricanMeetingHouse / Twelfth Baptist Church
A Black Ministerial Alliance of Greater Boston Inc.
Victory Generation After School Program
Monday – Friday from 2 PM until 6 PM
September 6, 2018 – June 18, 2019
Children ages 5-13
Contact us at 617-427-5158
Some meetings and activities are specific to TBC members and are subject to change. Any questions can be addressed to our Central Office @ 617 442 7855
LOOKING FOR A MINISTRY ON WHICH TO SERVE?

OUR MISSION STATEMENT
In view of the Great commission of our
Lord Jesus Christ (Matthew 28:18-20), in thanksgiving for His great love for us,
and in obedience to the Word of God, the mission of Twelfth Baptist Church is:
To extend the love of God to others
through proclaiming the Good News and
providing Christ-centered ministries to meet the temporal needs of the people whom God loves;
To build up the body of Christ through
prayer, fellowship, teaching and exercising our faith; and
To worship God in our corporate and individual lives.