WELCOME TO TWELFTH BAPTIST CHURCH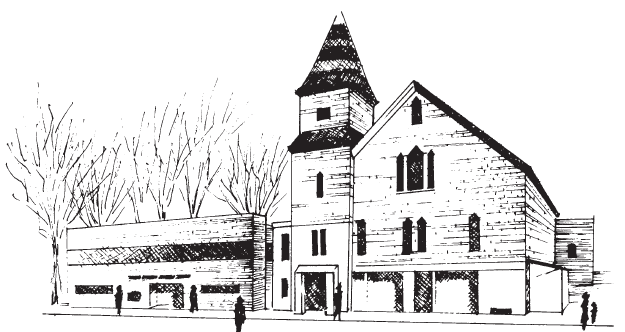 PALM SUNDAY IN LENT
CHRISTIANS ASSEMBLED TO WORSHIP THE LIVING GOD
10:45 A.M. April 5, 2020
WORSHIP WITH US ONLINE
Sunday April 5, 2020 @ 10:45am
Sanctuary Closed – Streaming Information
| | | |
| --- | --- | --- |
| | OR | |
Rev. Arthur T. Gerald, Jr. – Senior Pastor
Rev. Willie Bodrick II and Rev. Jeffrey Brown Associate Pastors
Dr. Joshua Bartholomew, Youth Minister
Bro. Jonathan W. Singleton Minister of Music
Ministers in Residence:
Rev. Phillip Ross – Rev. Bernard Spencer – Minister Shirley Adams
Minister Elizabeth Crockton – Minister Rachel Idowu
updated 4.3.2020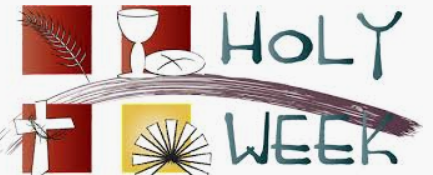 PRAYERS REQUESTED:
Rev. Bernard Spencer; Deacons Emerson Brathwaite and Hozel Murray; Deaconesses Sharon Keys, Leoner Woodson and Hazel Stevens: Sis. Barbara Dawson; Sis. Elaine Morrison; Sis Anna Ekpenyong; Sis. Diane Dujon; Sis. Carolyn Jones; Sis. Christiana Parks; Sis. Mary Lue Moore; Sis. Jewel Vanderhoop; Sis. Leoney Wright; Sis. Eleanor Webb; Sis. Joanne Prince; Sis. Clementine Ross; Bro. Edward Woodson; Bro. Thomas Perry; Bro. William (Skip) Janey; Bro. Nicholas Locker; Bro. Daniel Watson; Mrs. Geraldine Brown; Ms. Helen Miller; Mother Queenie Johnson; Sis. Cyndi Johnson; Mrs. Luegenia Allen; Ms, Kaidi Grant; Mr. Hassan Reid.
BEREAVED FAMILY:
Bro. Ronald Sanders and Sis. Kim Franklin on the death of his brother and her uncle, Robert Sanders of Detroit , MI. Condolences The Sanders Family
CANCELLATIONS:
Our Senior Ushers Ministry regrets the postponement of the trip to Lancaster, PA May 8th & 9th…
Our King Solomon Ministry has canceled its trip to Maine June 13th…
City Strings Cello Group canceled its Cello Recital, May 17th …
Our PreSchool canceled the Annual Prayer Breakfast,May 2nd …
The American Baptist Convention of Massachusetts (TABCOM) has postponed the Annual gathering scheduled
for May 1st and 2nd.,.
Music Ministry has postponed the Annual Piano Summit April 19th..
Check our website for updates.
PRAYER SERVICES:
Dial-In-Prayer Services are available Thursdays 6:00 A,.M. and Fridays, 7:00 P. .M. Call 1-515-604-9094 access code 470-706-869# (you must use the # at the end).
…TBC NOTICES…
HEALTH TIPS REGARDING COVID-19 DISEASE: Avoid close contact with people who are sick; avoid touching your eyes, nose, and mouth; stay home when you are sick; cover your cough or sneeze with a tissue, then throw the tissue in the trash; clean and disinfect frequently touched objects and surfaces using a regular household spray or wipe; wash your hands often with soap and water for at least 20 seconds especially after going to the bathroom; before eating, and after blowing your nose, coughing, or sneezing.
MINISTRY OPPORTUNITIES: Several of our ministries are in need of additional members. Why not consider joining one – Dorcas Partnership see Sis. Flossie Pearson; Senior or Junior Ushers see Sis. Frances Glenn- Chalmers; A-V Ministry see Bro. Sidney Burton; Kitchen Ministry see Sis. Sonia Lawrence or Sis. Barbara Gibbs.
updated 4.3.2020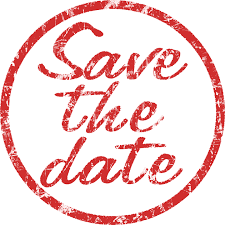 SAVE THE DATES:
Thursday, April 16th 6:45 P.M. Church Council; cancelled
Sunday, April 19th 3:00 P.M. Annual Piano Summit; cancelled
Sunday, April 26, 1:00 P.M. Church Members' Meeting; cancelled
Saturday, May 2nd 10:00 A.M. PreSchool Prayer Breakfast; cancelled
Friday-Saturday, May 8-9, Senior Ushers' trip to Sight & Sound, Lancaster, PA; cancelled
Sunday, May 31st, 3:00 P.M. First TBC Diaconate Service:
Sunday, May 17th 3:00 P.M. City Strings Annual Recital,
Saturday, June 6th 12:00 Annual Churchwomen's High Tea;
Friday, June 12th 2:30 P.M. PreSchool Graduation:
Saturday June 13th 8:30 A.M. King Solomon Ministry Annual Outing;
… OTHER NOTICES …
ANNUAL REPORT 2019 – Read and or download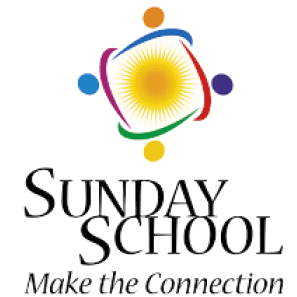 THERE IS A SUNDAY SCHOOL CLASS FOR EVERYONE 9:30 A.M.
NURSERY @ EWING HALL with MS Paula
GRADES 1-5 @ SHAW HALL with Ms. Wright and Ms. Brianna
GRADES 6-8 @ DEACONESS ROOM with Deacon Henry
HIGH SCHOOL – 142 WARREN STREET with Coach and Ms. Richardson
ADULT (WOMEN) @ HAYNES COMMUNITY ROOM,
with Ms. Wier, Min. Crockton, and Mrs. Phillips
ADULT (MEN & WOMEN) @ HESTER HALL
with Min. Idowu, Rev. Spencer, and Min. Jones
MEMBERSHIP PREPARATION @ MILLS ROOM
with Pastor Gerald, Deacon Bartholomew, and Deaconess Stewart
more
KITCHEN MINISTRY NEWS:
Do you like to cook? Do you and your family or friends like getting together in the kitchen? Then … we need you. Meal preparers are needed for Sundays and an occasional repast. If interested speak to Sis. Sonia Lawrence or Sis. Barbara Gibbs…
WATCH PREVIOUS SUNDAY'S SERVICE ON BOSTON COMMUNITY ACCESS TV

WATCH OVER 310 – TBC SERVICES ON – YOUTUBE
"Any Time 24 hours a day – Channel "Twelfth Baptist Church"


Sunday Evenings – Boston Community Access Cable Channel A-23 – or their web @ – BNNTV.org
DVD VIDEO OF TBC SERVICES: – Please leave your A-V requests in Bookshelf. We are here to respond to your requests Sis. Stephanie Janey, Coordinator Bookshelf, Bro. Sidney H. Burton, Jr., Coordinator A-V Ministry, check out streaming
THRIFT SHOP MINISTRY NEWS:
Please support the TBC Thrift Shop by participating in their "Clothing Drive" . They are in desperate need of slightly worn spring and summer clothing – all sizes children, women, and men. the donations can be left in the Central Office during the Thrift Shop's off hours. Please mark bags CLOTHING DRIVE. After the Thrift Shop is replenished a yard sale will be held to give back to the community and our Church family.
AFTER SCHOOL PROGRAM – on hold
SecondAfricanMeetingHouse / Twelfth Baptist Church
A Black Ministerial Alliance of Greater Boston Inc.
Victory Generation After School Program
Monday – Friday 2 P.M. until 6:00 P.M.
September 6th through June 17th
Children ages 5 – 13 year of age
Contact us @ 617 427 5158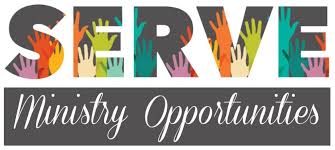 VOLUNTEER NEEDED:
Some of our ministries are in need of volunteers –
Audio Visual Ministry / (A/V) see Brother Sidney Burton;
Senior and Junior Ushers / see Sis. Frances Chalmers;
Kitchen Ministry / see Sis. Sonia Lawrence or Sis. Barbara Gibbs;
Telephone Ministry / see Sis. Clara Bell.
Our Thrift Shop Ministry
is in need of volunteers (male or female)
for Thursdays from 10:00 A.M. until 2:00 P.M.
If interested please contact Sis. Florence Sealy..
Transportation Ministry
see Brother Jay O'Neal; Thrift Shop Ministry see Sis. Florence Sealy; Sunday
OUR MISSION STATEMENT
In view of the Great commission of our Lord Jesus Christ
(Matthew 28:18-20),
in thanksgiving for His great love for us,
and in obedience to the Word of God,
the mission of Twelfth Baptist Church is:
To extend the love of God to others
through proclaiming the Good News
and providing Christ-centered ministries
to meet the temporal needs of the people whom God loves;
To build up the body of Christ
through prayer, fellowship, teaching
and exercising our faith; and
To worship God in our corporate and individual lives.
OUR MINISTRIES
After School Program – American Sign Language – Audio-Visual -Baby Dedication – Black History Committee – Bookshelf – Chancel Chorale – Chapel Choir – Children's Choir – Children's Nursery – Choral Ensemble – Christian Preschool – Clothes Rack/Thrift Store – Computer Center – Dorcas Ministry – – Exercise Ministry – Flower Ministry – Food Pantry Ministry – Girl Scouts Ministry -Grant Writing – Handbell Choir – Junior Church Ministry – King Solomon Ministry – Kitchen Ministry – Liturgical Dance Ministry – Nurses' Ministry -Prison Ministry – S.A.M.H. Housing – Security Team – Shepherding Ministry – Summer Enrichment Program – Sunday Bible School – Team 13 – P.A.M. – Telephone Ministry – Transportation Ministry – Ushers' Ministry – Visitors' Welcome – Youth Choir
CHURCH FELLOWSHIPS
Churchwomen's Fellowship – Distinguished Brotherhood of Senior Men –
Liberian Fellowship – Men's Fellowship
Senior Citizen's "Swingers" Fellowship – Youth Fellowship
OUR VETERANS
Clarence W. BELL, JR. – Oliver L.BYRON, – Allen G. CRADDOCK, – Charles E. DAWSON, –
Mollie DAWSON, – Isiah FLOYD, – Donalexander GOSS, – Curley GREEN , –
Jimmy HUMPHREY, – Arthur JAMES, – William H.JANEY, II , – Dorothy JOHNSON, – Dorothy –
Clarence J. JONES, – Anthony LOPEZ, III, – Hozel E. MURRAY, – Maurice NOBLES, Jr., –
Raymond NOBLES, – Rev. Bernard SPENCER,
"FRIDAY PRAYER LINE" 515-604-9094
from 12:15pm through 12:45pm
Meeting ID Number: 470-706-869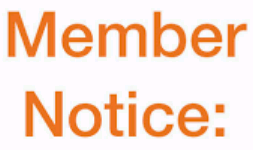 TO ALL TBC MEMBERS: On January 26, 2020 at our Annual Church Meeting Pastor Arthur T. Gerald, ,Jr. announced his retirement effective December 31, 2020. With that being said, according to our church by-laws, Article VI; Section 1 Election – upon a vacancy, a Pastoral Search Ministry shall be nominated by the Church Council, consisting of eleven (11) members – two (2) from the Deacons' Ministry, two (2) from the Deaconess' Ministry, two (2) from the Trustees' Ministry. To complete the beginning process, the Pastoral Search Committee (PSM) the church will nominate " (5) members-at-large to complete the total of eleven (11). We are asking that you, the TBC members, nominate any TBC member, in good standing, whom you believe could serve on the PSM. All nominees' names are to be placed in the box located in our Central Once. All names should be placed in the box no later than 5:00 P. M. Friday, February 28, 2020. Thank you for your assistance in this process
" SEE EVENTS / SAVE THE DATES "
Please Note: Some meetings and activities are specific to TBC members and are subject to change.
Any questions can be addressed to our Central Office
@ 617 442 7855 | Fax: 617.442.8784
Other Contacts
Rev. Gerald 617.442.7854 – PreSchool 617.427.0273
After School Program: 617.427.5158